MTP/MPO to LC 12core Multimode Breakout Fiber Optic Patch Cord
MPO MTP® multi fiber that widely installed and ultilizing in large data center where the room is restricted and manage the fibers,In order to meet the rapid development and configuration of high bandwidth infrastructures.We custom designe MPO MTP® for 10Gbs,40Gbs,100Gbs network.

MPO MTP® equipped with trunk,breakout/Fanout,Harness patch cord,These cable assemblies are available with either 12fiber MPO MTP® or 24 fiber MPO MTP®,,these polarity (A,B,C) and gender( Female and Male )depends on the network interface. We certaily use precision MT ferrules(Singlemode PC/APC,Multimode PC )together with metal guide pins and housing assemblies to ensure fiber alignment when mating.
Features:
High fiber density
Insert/pull latching connector
Lower installation cost

High compatibility, flexibility& system performance
Applications:
Data Center
QSFP Devices
LAN/SAN switch Equipment Distribution Area(EDA)

High Density optical laser
Images: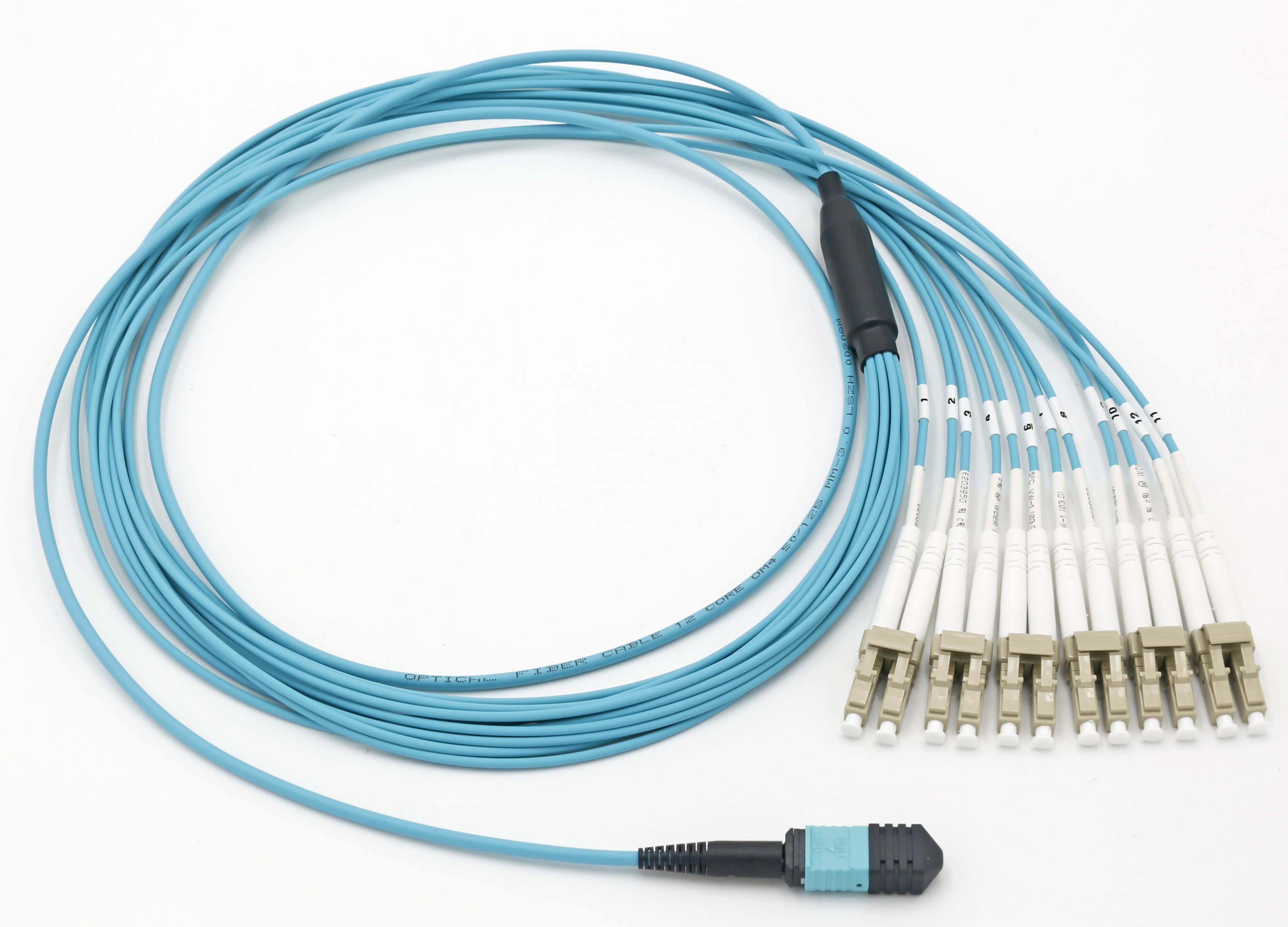 For more information, please kindly send us by our mail: sales@bluetotech.com